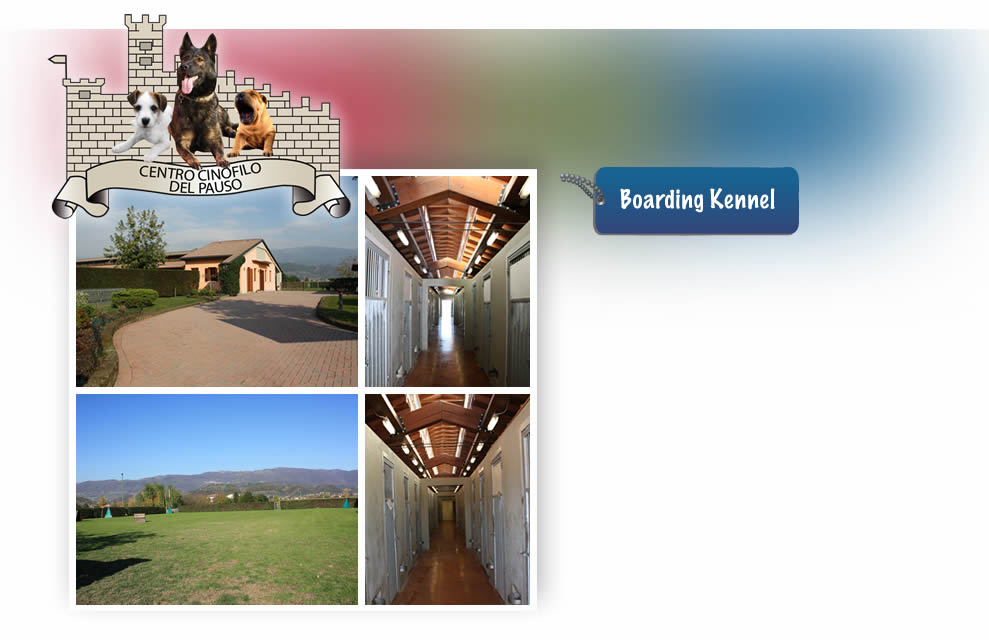 Our boarding kennel which is
open all the year for your dog's
accommodation offers many
comforts and above all a
twenty years old experience
along with a high standard
level.
- The structure is a home like building provided with a wooden insulated and ventilated roof which guarantees the dog's wellness in every season.
- Each box is independent and equipped with both indoor and outdoor areas. Heating and fresh automatically recycled water are always provided. During its stay your dog can keep its everyday objects like beds, pillows, toys etc.
- The non-escapable outdoor area close to each box has been thought to allow your dog's daily physical exercise.
- A wide personalized food choice or our high standard level diet based on Biomill feed are always available. On request any brand of food is available.
- Pick up and home delivery of your dogs on request.
- Grazie alla nostra esperienza e alla struttura ci permettono di gestire anche cani con carattere impegnativo.
- A veterinary service in clinics or in other structures is always available and there is the possibility to host your dog at our facility after surgery operations.

OPEN : ALL DAYS from 8.00 a.m. to 12.00 a.m. - from 2.30 p.m. to 7.00 p.m.
WE ARE CLOSED ON SUNDAY AND ON HOLIDAYS.